"The Chute Wash Recovery system is the most creative thing I have seen at this show in years!"
"I can see how this system can help standardize our wash down procedure and easily save us in excess of 5 minutes per load which equates to $2,500 savings per truck annually!"
ConAgg/ConExpo attendees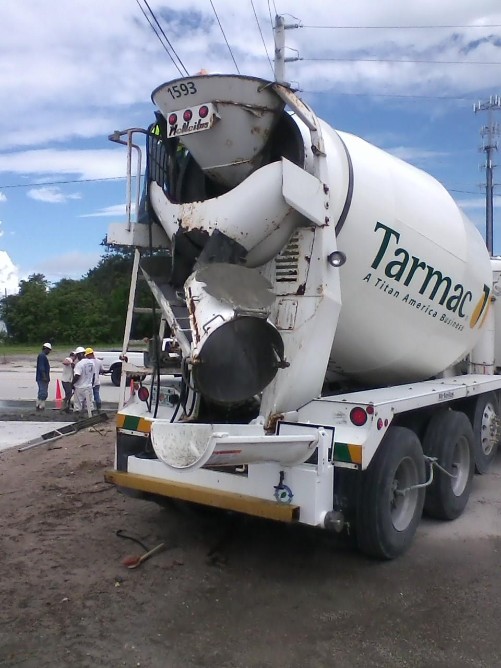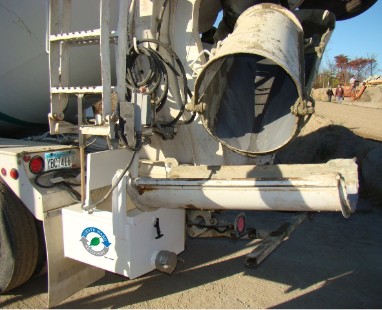 Cost effective "green" solution
No Pump, Valves, Hoses, or Buckets
Built with plate steel for durability
Easy to use and install
Saves significant time on wash down compared to others using less water, taking less steps, and less handling
Retains all wash water in a separate containment vessel
Safety; no buckets to carry and minimizes trips up the ladder
25 gallon capacity
Operates in freezing climates with no extra steps
500% ROI in the first year with an optimum business plan
New Box Configuration works for non-booster axle trucks with minimal frame space behind the fender
Chute Wash Recovery system helps ready mix producers meet current EPA regulations and state regulations by managing jobsite concrete wash water, utilizing an approved "user friendly" green solution. This system was developed by experienced ready mix professionals to be the most simple and cost effective solution for any site situation. The patent pending Chute Wash Recovery System has been field tested and proven to be effective.
"Simple, Fast, and Built to Last"